Coming to the Novi Swap Meet February 25th!
Finch's Custom Style Cycles
See Finch's Double Cross custom motorcyle. Much like all of Ron's bikes, the attention to detail and intricacy, makes this bike unique. Ron's use of color makes Double Cross even more uniquely Finch.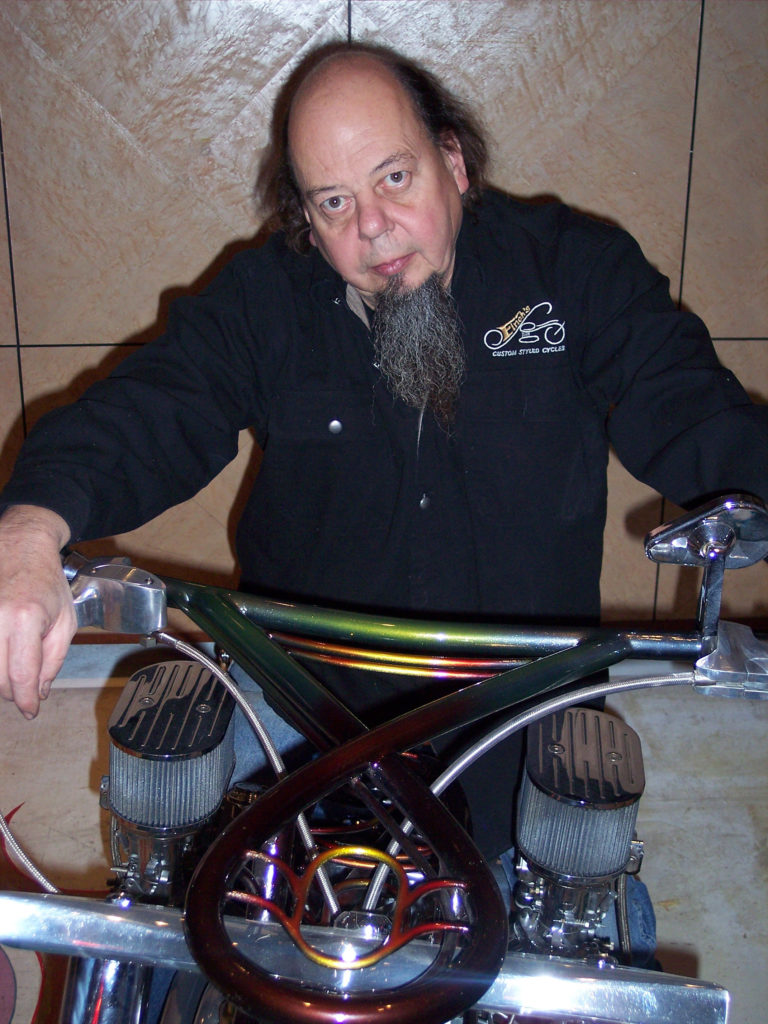 Double Cross
2004 Assembled – 113ci S&S
Completed June 2004
Features an asymmetrical frame that crosses over the motor, gas and oil tanks in the rear fender, Weber dual throat carbs,
custom handlebars, triple trees, and exhaust, as well as intricate rod work throughout the bike.